Anna-Maria Negri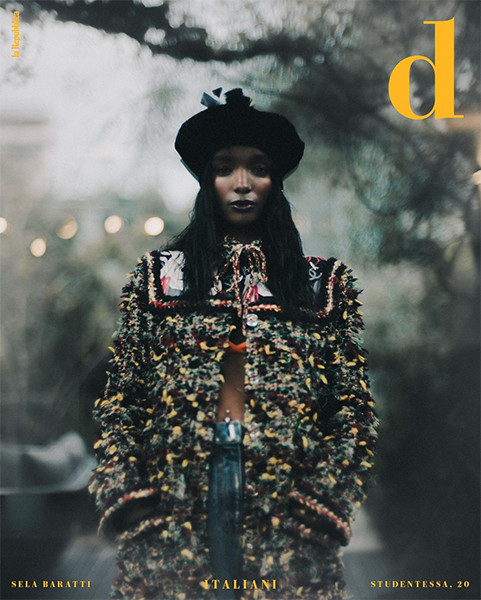 Anna Maria Negri was born and raised in Milan. Sensitive to new international trends, she started traveling very early, dedicating herself personally to each of her projects, giving life to a mix of colors and shades, light and shadow. Every detail is taken care of in order to obtain unique and extraordinary make-up, which represents personality, style and lightness. This is her concept of new and unconventional beauty: making each person unique, in a philosophy that sees self-expression first, free and creative but obviously also "credible", paying particular attention to achieving that perfect balance between intrinsic beauty and the potential of makeup. 
Unconventional make-up artist, she has gained professionalism and esteem in the world of entertainment at an international level, first collaborating at the Teatro alla Scala with the Russian director Andrej Končalovskij for the opera "La Dama di Picche" in 1986, and then moving onto fashion, initially as an assistant to Pat McGrath, Linda Cantello, Ellis Faas and Charlotte Tilbury (together with her friend Lucia Pica, now Global Creative Makeup & Color Designer for Chanel), collaborating for several shows during fashion weeks and numerous red carpets in Rome, Venice, Cannes, London and Milan.
Furthermore, relations with photographers, directors, record labels and advertising agencies who will want Anna Maria Negri to take care of make-up for editorials, for the most prestigious international magazines, ADV campaigns, music videos, movies and television commercials, are stabilized. She has curated the makeup of artists such as Skin, Zoe Saldana, Adrien Brody, Eva Herzigova, Carla Bruni, Claudia Schiffer, Monica Bellucci, Boy George, Emma Thompson, Willem Dafoe, Robbie Williams, Alanis Morissette, Annie Lennox, Rose McGowan, Marilyn Manson, Georgia May Jagger, Elettra Rossellini, Duran Duran, Metallica and many others. In this period, she also gained experience as a consultant for well-known cosmetics brands such as Elizabeth Arden USA, Pupa and Collistar in Italy, which will complete the specific preparation in the cosmetic sector.
For eight years she has been Beauty Editor for L'Officiel Italia and L'Officiel Hommes Italia since the first issue, in 2013 she became co-founder with her husband Romano Brida of the Bullfrog barbershop chain and since 2016, Brand Content Manager of the brand. Anna Maria writes, creates, curates and invents, thanks to her innate passion for what is "beautiful but personal". She is currently the Beauty Editor of the international magazine The Collector.